Maker's Tech U

TECH MADE SIMPLE FOR THE OVERWHELMED CREATIVE




 ENROLLMENT IS OPEN! 
What if there was a membership community filled with creatives just like you and an expert guide (that would be me), to make the tech easy and fun so you can spend more time focused on your art passion?


Maker's Tech U is Right for You if...
✓You feel overwhelmed by technology.
✓ You don't know where to start.
✓ You value the experience of someone who has been where you are.
✓Your time is precious and having a resource to save you time is valuable.
✓You want answers to your questions, but don't have time or want to spend hours searching for them yourself.
✓You want to connect with other artists and makers who share your experience.


Let's Take a Look Behind the Scenes...



Sometimes the hardest part is knowing where to start, right?
 
Say hello to the Maker's Tech U Success Path! Follow my step-by-step process and you will increase your skill set and gain confidence in your tech abilities along the way. Each step builds upon the last, bolstering your knowledge of technology, social media and branding. These vital subjects will assist you in crafting your story, creating a business, online presence and building your brand!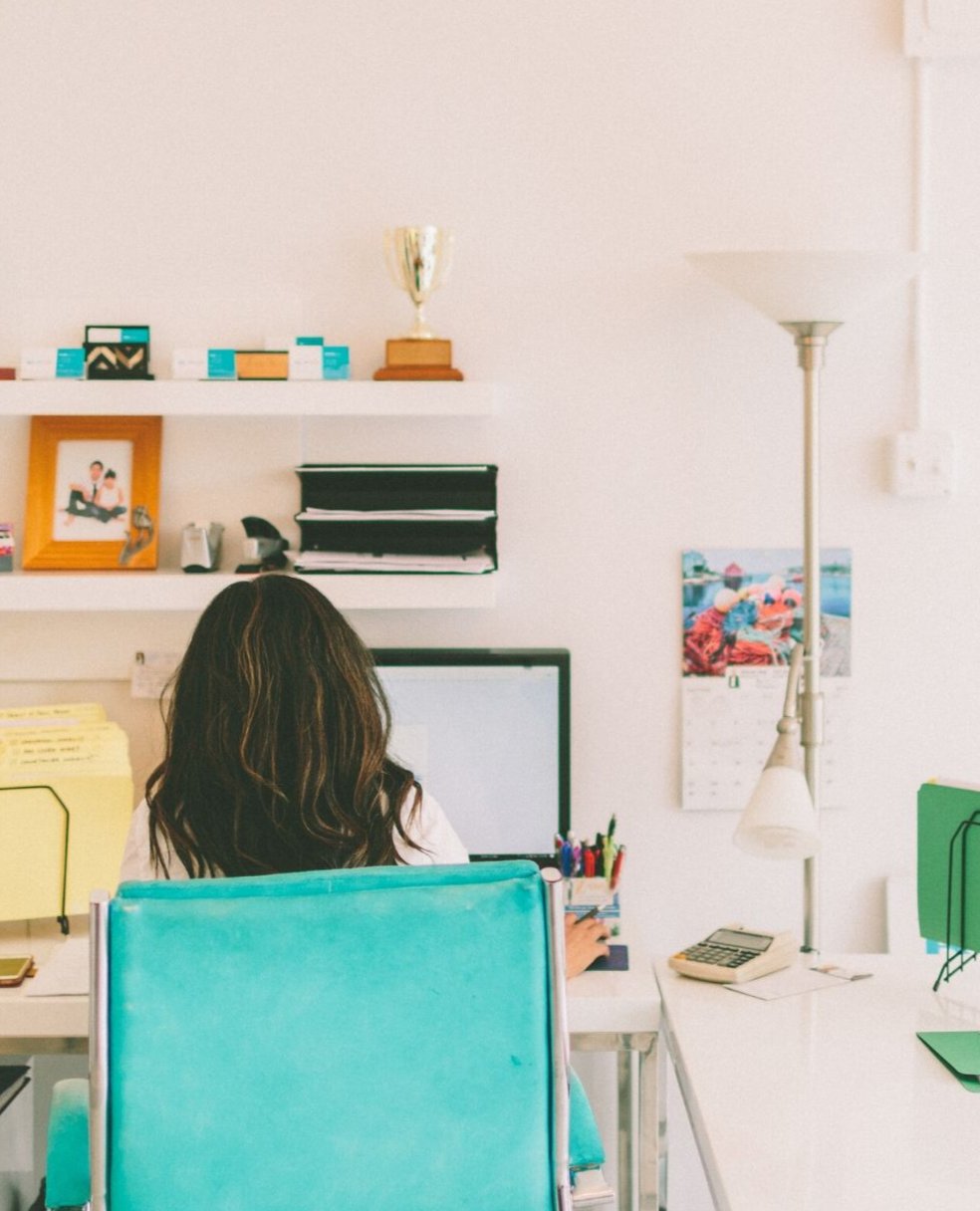 All that you will

gain

...
Learn my tips and tricks for getting organized and being productive.

Compose an effective Instagram bio; create and share stories; prepare a video for IGTV and learn to organize a time-saving posting schedule.

Learn how to shape the story of who you are as a creative; gain a clearer understanding of your purpose and motivation; define your ideal customer/audience; and create a beautiful branding mood board.

Learn the basics of the Squarespace platform and create and launch a beautiful website you'll be proud of.

Create and open your online shop in Squarespace.


Create a blog to showcase your expertise and art and set up a method for organizing your post ideas.

Learn to scan your artwork like a pro; create stunning graphics for all social media platforms and create beautiful PDFs.


Create digital and printable products from your art.

Learn how to use my favorite software and apps
Setup an account so you can begin growing your list; gain an understanding of how to create and send emails; setup a freebie to encourage signups to your list; and create a "welcome sequence" for your new signups.


Learn about filming equipment and tools;  tips and tricks for lighting and filming like a pro and using the editing apps and software I use.

Learn Pinterest basics so you can begin driving traffic to your website and shop.

AND SO MUCH MORE!
Maker's Tech U is Making a

Difference...



MONTHLY PLAN
$35 USD
per month
➔This option is ideal if you want the flexibility of small monthly payments.

➔You maintain this current rate unless you cancel.

➔You get full access to all the available content as long as you retain your membership. You can cancel anytime.
ANNUAL PLAN
$350 USD
annual
➔With the annual pricing option, you save $70.

➔You maintain this current rate unless you cancel.

➔You get full access to all the available content as long as you retain your membership. 
Does This Sound Like You?

• The tech is completely overwhelming.
• I want direction on where to start.
• Figuring it out on my own is a giant time suck.
• I need community and support from others with similar goals.
• I'd love to work with a fellow creative who "gets" me.
• I'd love to get organized and need a plan.
• Hiring someone to do everything is outside my budget.
I Get It, Because I've Been There!


• When I was ready to take the next step in my creative journey, I had to spend hours learning the tech side of things.
• I struggled to find help that was geared toward a creative like me.
• I dreamed of one place that I could go to ask questions and get support.
• I needed quick, bit-sized video tutorials that I could watch on my schedule.
• I needed that "life line" of knowing someone was there to answer my questions.
• It was lonely out here on my own.

Frequently Asked Questions
You're so close!!
It's time to fall in love with the tech and share your art proudly with the world!

Join MTU with a monthly subscription or yearly plan - you can cancel at any time



"Maker's Tech U is so well planned and laid out. I am delighted and amazed! I seem to ask the question and then the very next step in the course is my answer."

Francine D.

"You rock Roben-Marie! So attentive and prompt and professional. You are greatly appreciated!!"

Penney Mellen

"My brain feels like the "mind-blown" emoji with each video I watch! I have already updated my IG profile and I even posted my first two stories!"

Lara Dumler

"For the past six years I have had on my goals list that I wanted to build a website. Every year I would re-write the goal, daunted at the prospect of not knowing how or where to start. I wanted the autonomy of being able to build my own website and be able to update it without relying on external sources. Roben-Marie demystifies not only the website process but all those maddening social media updates and technological changes. I love the resources and inspiration Makers Tech provides with all online media. I love it even more that it's presented in easily digestible learning bites that can be immediately applied."

Sara Corren

"Roben-Marie's trainings are easy to follow, pertinent and empowering with immediate benefits. She's very much a tech-savvy person who not only provides valuable information and a wealth of knowledge, but she also makes herself available to help you when you need it."

Char DeRouin

"This is the best money I've spent on any training/workshop/class for knowledge, tips and ideas. Maker's Tech U is what I was looking for!"

Amelia Woodbridge

"Roben-Marie's MTU is a game changer for me! There is so much tech stuff out there that I know would help me, but I just don't have time to research it all and, frankly, didn't even know where to start."

Kelly Warren

"Investing in yourself is the best investment you will ever make. It will not only improve your life, it will improve the lives of all those around you."
~ Robin Sharma


Hey! I'm

Roben-Mar

i

e

!
I'm the person tech-challenged artists and makers turn to when they want to reach their dream of creating a website they can be proud of while simultaneously gaining the confidence and skills to maintain it!

As a tech-savvy artist, instructor and woman of faith, my mission is to serve others and help them get the most out of their art as a hobby, or as a business.

I created Maker's Tech U after16+ years of running my own businesses online and having many artists reach out to me for tech help. It was a natural transition for me to offer my services to artists and makers who just need a life line to help them navigate on their journey.
I have been a working artist for the last sixteen years, and am self-taught, so I believe that anyone can cultivate their creative spark. I've taught mixed media art workshops and retreats across the U.S. and my work has been featured in countless books and industry magazines. I've worked with clients on all things tech, including website design, email marketing, video editing and more!