Hey, Artists and Makers!


|
Are you ready to create amazing products from your art?


Well, the wait is over!!


Imagine creating a line of products featuring your original art that you can use, sell or gift. 
Sounds like a distant dream, doesn't it?
Well it's not, because...

CREATING PRODUCTS FROM YOUR ART

...is now open for registration!
✔️Create art designed specifically for products
✔️Scan and enhance your designs
✔️Print your designs or upload to a professional printer in the required formats
No More Trying to Figure it Out!
This course will show you step-by-step how to master each of those stumbling blocks. Roben-Marie will share her comprehensive process, curated products and yes, even her personal resource list that has made her product lines best sellers shipping all around the globe.
And you can too!

It's time to take the leap and see your designs on products you will love using, gifting or selling.
Join us!
What's Inside the Course...
Checklists & Worksheets

Cheat Sheets, Checklists and Guides to Help Aide Your Success!
Community

Private Facebook Group to ask questions, share your work and meet other artists!
Easy Tech

Access to my user-friendly classroom - compatible across all your devices.
Frequently Asked Questions
What software will I need?
We will be using Photoshop Elements for creating products for personal printing and Photoshop CC for both personal and professional printing.

Photoshop Elements does not have the CMYK color format needed for professional printing and Photoshop does.

I do not recommend this course if you do not have one or the other as you will not benefit from the training without it.
Do I need to know how to use Photoshop or Photoshop Elements to take this course?
No, I start with a basic overview of the software and only show the tools we will be using. There are a lot of bells and whistles and we won't be using all of them. I take it step-by-step and show you what to do.
Will you be teaching how to make artist papers?
Yes!  And, I will show you how to take your art and turn it into sticker sheets and art cards just like my popular Art Pops™!
Do you share your sources for sticker sheets?
Yep!  I sure do and I walk you through which ones I order. 
Do you share your online printer resources?
Absolutely!  I will not only share my sources, but will show you step-by-step how to order from them!
Are videos available for download?
Videos are not available for download. If everything is up-to-date on your IPAD and/or smart phone, there should be no problem using them.
When does the course start and finish?
This course is self-paced so all content is available when you signup.
How long do I have access to the course?
After enrolling, you have unlimited access* to this course for as long as you like - across any and all devices you own.  Take your time and come  back for a refresher when you need it.

*If the site should ever close, you will be given time to download all content.
I've received some questions that I have answered in a video for you...
"For the first time in my life, I am interested to learn the tech part!I am learning so much in this course...things I really wanted to know how to do."

Sophie DeCorte

Mixed Media Artist

"Roben-Marie's talents and skills are amazing!"

Pamela Caughey

"This is a fantastic recommendation!"

John Doe

CEO, John Doe Corp
With 10 modules of video lessons, Roben-Marie will guide you through her process of:

→ Creating product ready art

→ Preparing your designs for printing

→ Production of products

→ Learn how she creates her artist papers, art cards and stickers


Not Just a Tech Course!

I will walk you through my step-by-step process for creating art that I convert to artist products. So, you will also complete this course with a lovely piece of art that can be mounted onto canvas, used in your journals or cut up to use as bits and bobs for other projects!!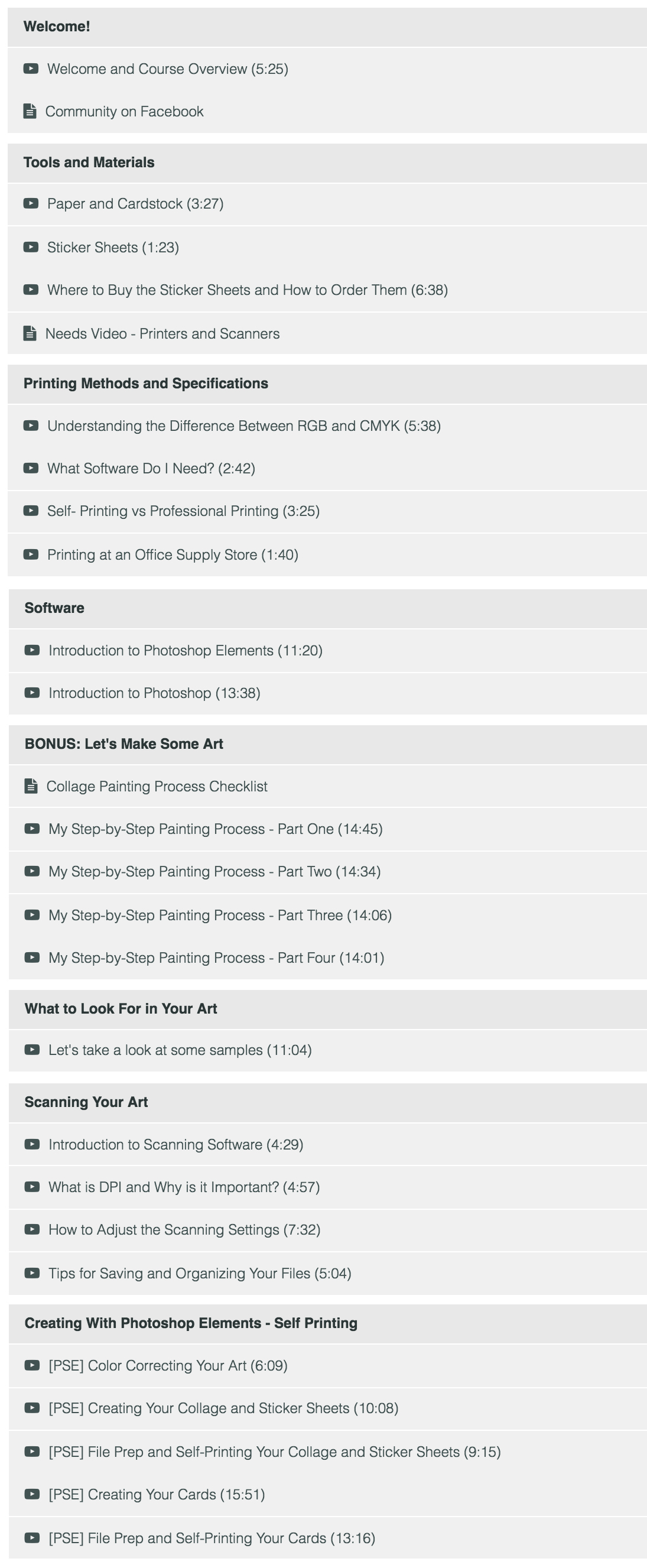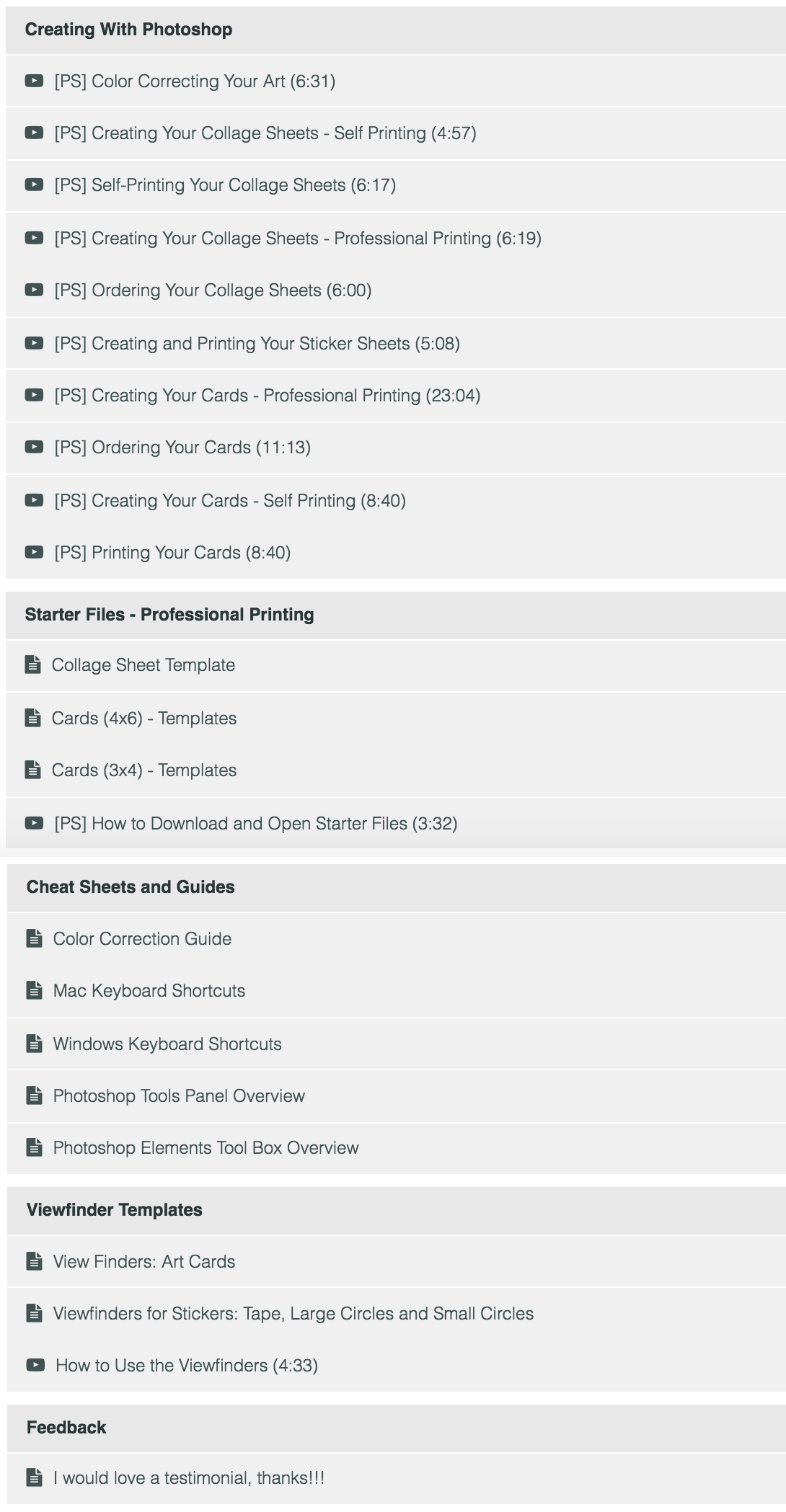 Hey! I'm Roben-Marie!
As a tech-savvy artist, I create a unique educational experience in art techniques and art business building for transitioning artists, dreamers and makers.
As an artist, instructor and woman of faith, my mission is to serve others and help them get the most out of their art as a hobby, or as a business. My own desire to learn and unquenchable curiosity keeps my fingers messy and my heart happy.
I have been a working artist for the last fifteen years, and am self-taught, so I believe that anyone can cultivate their creative spark. I've taught mixed media art workshops and retreats across the U.S. and my work has been featured in countless books and industry magazines.
Sign Up Today...
...and don't waste anymore time trying to figure it out all by yourself!